Offshore and onshore TELCO solutions
Oil & Gas solutions for petrochemical plants, refineries and distribution
---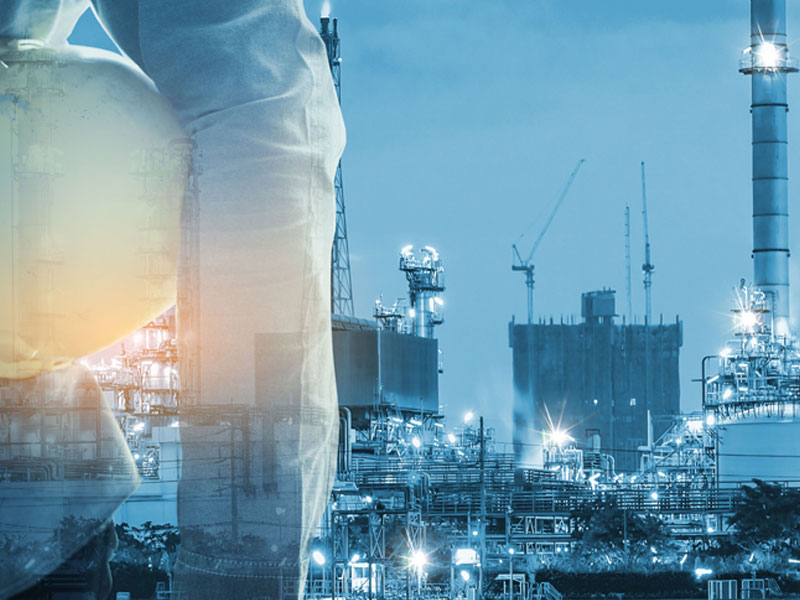 Mobilcom deals with the design, installation and maintenance of systems and solutions in the Oil & Gas sector for petrochemical plants, refineries, offshore platforms and gas/oil distribution networks. In the plants and on the Oil & Gas platforms, radio communications are a crucial factor for emergency communication and coordination between departments. They are used in different areas with different purposes: security (internal surveillance and emergency alert), interventions to protect property and people (Fire brigade, civil protection, emergencies), production, internal transport, access to deposits and depots.
The Company relies on its technological expertise and is s specialised in advanced multi-access radio networks (MPT1327, TETRA, DMR), which manage radio and data traffic between devices in an intelligent, robust, dynamic and prioritising way, based on the service required. Mobilcom deals with the construction of industrial radio systems with unique features, purpose-built, based on its in-depth knowledge of the operational functioning of high-risk sites such as refineries or extraction wells. 
Mobilcom is able to supply a wide range of products and solutions for the Oil & Gas sector according to customer's needs and the type of plant (refineries, chemical plants, security, factories, ports, etc.). The range includes portable, vehicular, and stationary equipment in the conventional or ATEX version, as well as aeronautical and marine band radio equipment. Our collaboration with Motorola, Hytera, Airbus, Tait, Entel, Leonardo, Sailor, TPRadio enables us to offer top solutions in terms of reliability of the products offered. 
Mobilcom develops industrial sound diffusion systems both wired and radio, also in the case of personal safety. Several petrochemical plants are equipped with diffusion totems or Radiobox® for emergency communication, which are designed and installed by Mobilcom. 
Always attentive to security issues, Mobilcom offers its customers a wide range of solutions aimed at workers' protection and safety. According to Mobilcom, radio represents a fundamental PPE. 
In addition to the technical and commercial part, Mobilcom's staff includes expert and trained administration ready to supply and draft all the documents necessary to access sites and to work safely. In addition to being ISO 9001 and SOA OS17/19 certified, Mobilcom heavily invests in training its employees, who hold high-level certifications and technical qualifications. 
---
Mobilcom offers its customers efficient systems, which are designed to the smallest detail, customised, installed and tested.